Introduction
Additive manufacturing is mainly known for its applications in rigid objects, but is slowly finding its way into the movable world of textiles. At this moment most initiatives remain on the level of one piece elements for artistic expression. Examples of these are the creations of the Dutch couturier Iris van Herpen and Makerbot.
Materials for clothing products require flexibility, such as fall and drape of textiles, to be comfortable to wear. Technologies for additive manufacturing can offer these kind of characteristics to newly developed clothing materials or even complete garments. The first steps of this production technology for textiles have already been explored by Olga Sjöroos and Jussi Mikkonen of Aalto University in Helsinki, who created a 3D printed structure as a relatively equal substitute to a fabric and textiles by Freedom of Creation.).
Currently (as evidenced by the fact that these dresses are in a museum display), 3D-printed clothes are pretty much the exclusive purview of haute couture. But as the technology is adopted by more apparel makers, it has the potential to trickle down to the masses. When that happens, "it can be as revolutionary as the sewing machine," said Andrew Bolton, Manus x Machina's curator. "It means you can 3D print your dress to your exact measurements at home."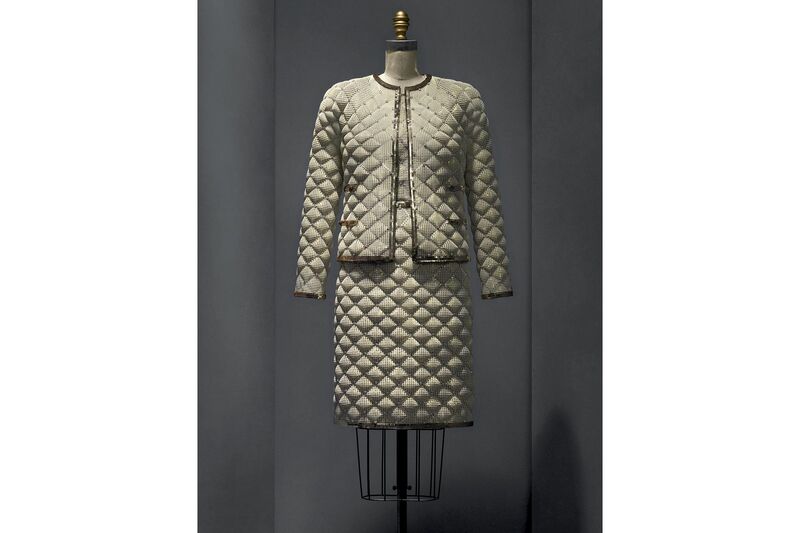 Couture clothes, in the traditional fashion industry definition, are "items made for you, that fit your body," Bolton explained. Usually that means the garments are expensive, rare, and difficult to obtain. But with 3D printing, this extravagance will move into any home that has a printer. "Because it has the ability to mould exactly to your measurements, it's environmentally friendly, too" Bolton said. "There's no waste, whereas there's always waste with textiles."
"One area where I haven't seen much growth is the combination of 3D printing with fabric," said Bolton. "Like a structured, 3D-printed bodice, with a fabric skirt." Debo compared it to the gradual introduction of electric cars. "Everyone is talking about a new industrial revolution, but I think of it as a normal evolution," he said. "A mass production component will become a mass customized component."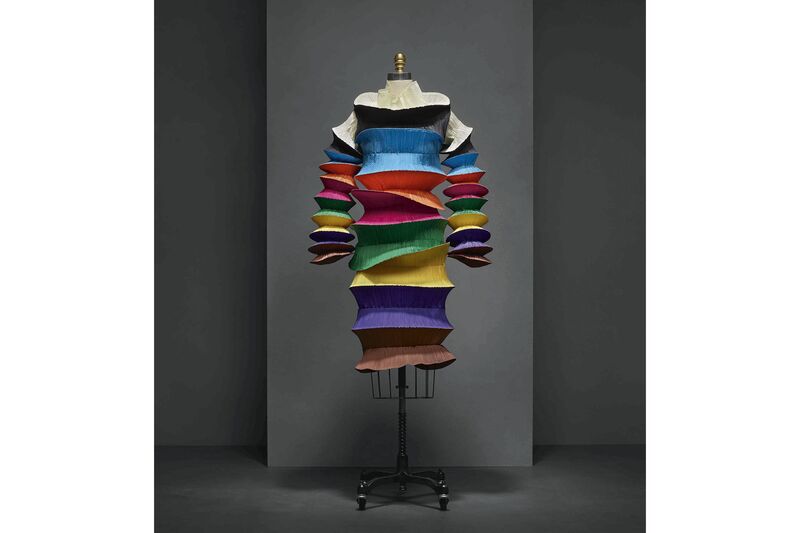 And what will it take for home-printed dresses to become a reality? "To my knowledge, there are a couple of companies working on this," Debo said, pointing out that it would entail the printing of a natural fiber. "We're still pretty far off." Bolton echoes that sentiment, calling home-printing "a dream." Yet both point to Iris Van Herpen's more commercial designs as the first step. "It's a slow process of adoption," Debo said. "But of course, in the last two or three years, it's changed quite rapidly."
3D printing in the textile industry lets you unleash your imagination in order to quickly create new structures through innovative new materials.
Thanks to the wide choice of materials that we offer such as plastic or our new flexible plastic material (TPU), it is possible for you to 3D print your most ambitious projects in less time and associate them with clothing of any type to reinterpret the most classic styles.
Marrying different types of fabrics and 3D printing allows you to explore new facets in fashion and therefore to propose a new vision in the textile sector. In an avant-garde sector such as fashion, mixing the latest trends with the latest 3D printing technology will allow you to differentiate yourself from competitors.
The flexible plastic
Thanks to our materials engineers we managed to 3D print a new material, the flexible plastic, among the most flexible in the world. This material is thermoplastic polyurethane technology designed specifically for Selective Laser Sintering (SLS) with a level of Shore 65A which makes it highly flexible.
With this new type of material you are going to reinvent the textile industry by inventing fully 3D printed clothes. The flexibility of flexible plastic allows you how to create clothes with the most unusual shapes while keeping the flexibility of the fabric.
We have worked with many partners, especially with a young designer who wanted to show, through her collection, 3D printing clothes. It therefore replaced the tissue by 3D printing as a new material in order to before blending of traditional knowledge and technology.